Privacy Policy
At Milkdot Inc. ("Milkdot"), we value your business and your trust. Milkdot adheres to the following policies in order to meet your needs for privacy and security when shopping with us. At Milkdot, we are committed to ensuring the privacy of our customers. Milkdot keeps any information entered during ordering and registering confidential. Milkdot will not give your information to any other companies, organizations or third parties. Milkdot may use contact information to deliver orders to you and contact you when necessary in regards to your order.
This Site may contain links to other websites that may not be owned or operated by Milkdot. Milkdot cannot control and is not responsible for the privacy practices or content of such other websites. Milkdot encourages you to read the privacy statements of each and every website that collects personally identifiable information. This Privacy Policy applies solely to personal information collected on this Site. 
Milkdot may occasionally send exclusive offers which customers can opt out of receiving.
All questions, comments or inquiries may be directed to:
Milkdot, Inc.
info@milkdot.com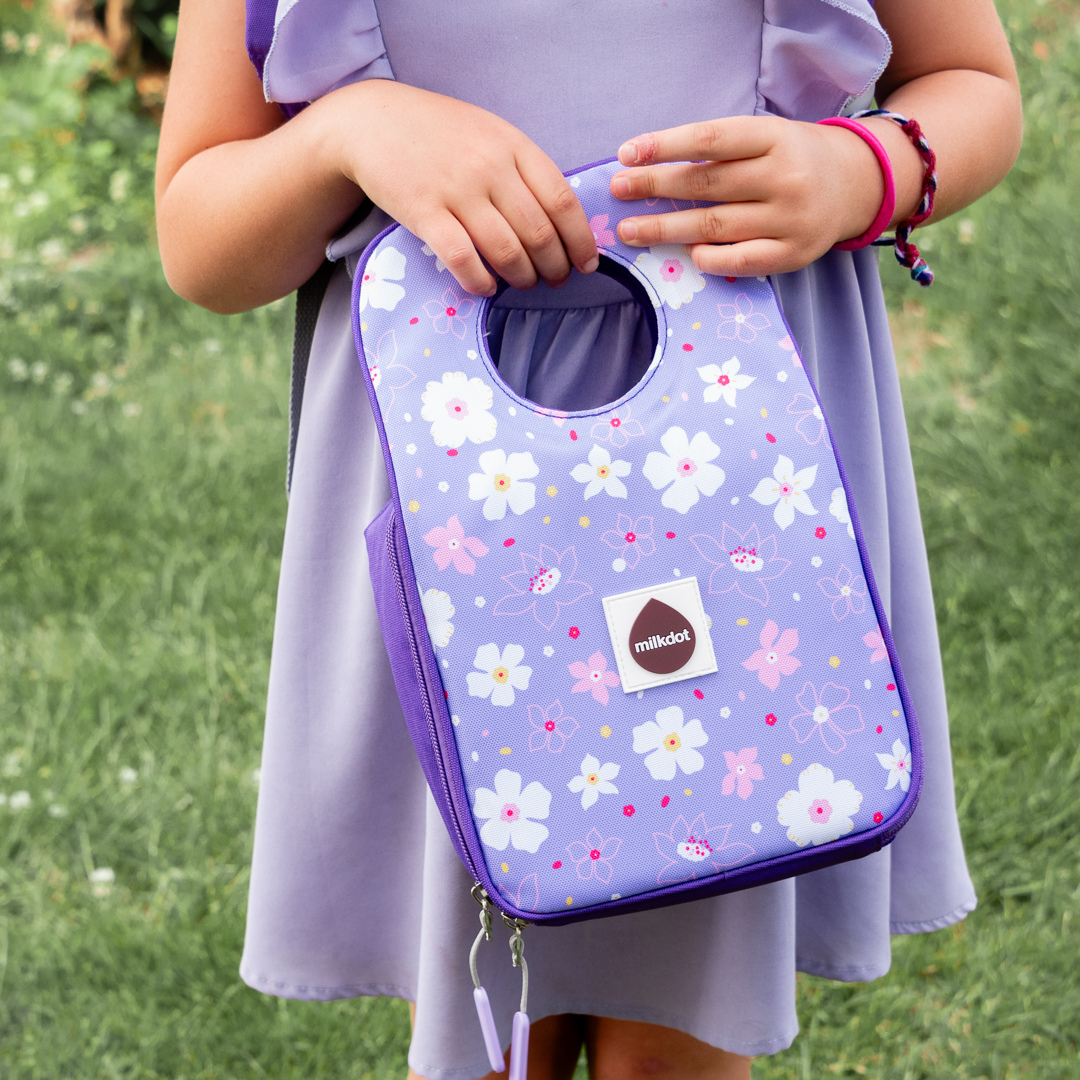 How it all started...
Every idea usually starts with a problem. Ours began years ago, when we started looking for a lunch bag but couldn't find one that was stylish and functional for both kids and adults.
What we did find were inexpensive generic lunch bags in big box stores but those fell apart quickly. We found neoprene ones that smelled toxic (which by the way is off-gassing VOC's or Volatile Organic Compounds). Some lunch bags looked too much like purses. Others were too heavy and bulky. And many were branded with princesses or superheroes. 
So we set out to make something different.